Electrical Troubleshooting
Electrical Troubleshooting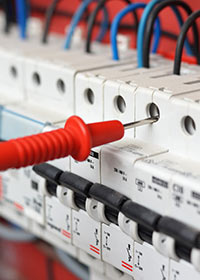 Arizona Electrical Solutions of Los Angeles is the best electrical contracting company in Los Angeles to hire for electrical troubleshooting. Electrical troubleshooting is the process of determining what is wrong with an electrical system. When you have an electrical issue in your home, hiring a licensed and experienced electrician makes all the difference. The best electricians are great at electrical troubleshooting. Arizona Electrical Solutions of Los Angeles will be able to make an accurate assessment of your electrical system and determine what needs to be replaced or repaired.
An inaccurate diagnosis of your electrical system can cost you a lot of money and can even put you in danger. Arizona Electrical Solutions of Los Angeles is an electrical contracting company that Los Angeles residents can trust to provide accurate electrical troubleshooting services.
Our company services all of Los Angeles and the surrounding areas. We have fully-stocked service trucks that are able to handle almost all of our service calls. Most of our residential service calls are able to be completed in less than an hour. Our level of experience will save you a significant amount of time. We only hire the best service technicians that are knowledgeable, courteous, & professional.
Arizona Electrical Solutions of Los Angeles looks forward to being able to help you with all of your electrical needs. Whether your need commercial or residential electrical troubleshooting, we will be able to assist you. Do not hesitate to call us with any questions you have regarding our services or electrical issues. We will be happy to answer any questions.
Let us take care of any electrical troubleshooting issues you have.
Call (213) 297-7415 right now.