Tenant Improvements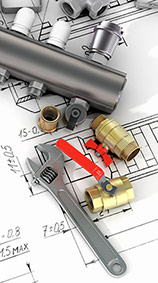 Over the years, we have worked with rental owners and general contractors for all types and sizes of commercial properties and rental facilities. We would love to include you in our list of happy recurring clients that turn to us when they need tenant improvements and other improvements for their rental properties, or are contracted to do so. While we have worked extensively with Los Angeles contractors, helping those contractors complete projects that they need assistance with, we have also worked with clients across the country including Louisville, Nashville, and Las Vegas. Restoration companies regularly call us when they need us to run electrical wiring as part of a home or business restoration due to fire damage or water damage. We have completed all levels of projects including simple electrical wiring repairs and outlet replacements to entire electrical system rewiring.
We have put together a team of expert electricians that have extensive experience working with other companies. We will work with your team as if we were one of your own, allowing you to keep to estimates and schedules that you've given the client. We know how important it is to be punctual and professional when working on a construction site. We always provide an extensive electrical estimate that insurance companies will find above and beyond the standards they expect. With our estimates, you as a general contractor will have no issue working us into your schedule and being well on your way to a finished project and a happy client.
While we have thousands of hours of experience working with residential and commercial entities, we have also completed projects on government facilities and military bases. No matter what the project you have before you, and what you need from us, we will have it taken care of! Turn to the electrician that Los Angeles relies upon for tenant improvements of all types.
Get your estimate today.
(213) 297-7415

.